AMAQUEN: The Think Tank of Quality Education
This is the official website of AMAQUEN which is the Think Tank specialized in the Quality in Education. So, through its research, its studies and its reflections on the problems of education, from early childhood education to higher education, AMAQUEN tries to influence public policies in this area.
Also, AMAQUEN is a Think Tank in the field of Education offering all the back-end features you will ever need. Add any suggestion and power any thoughts, non-profit, school, or institutional services.
Quality Education Services
AMAQUEN is offering you many services which allow you to contribute in the building of Quality in Education.
MANY ACTIVITIES
Firstly, AMAQUEN includes different Activities Types that can be combined together create unique and powerful Think Tank Utilities with The contribution of All.
A THINK TANK FOR THINKERS
Secondly, we invite any interested researcher and practitioner to participate in Forums or submit Research and Studies, use any AMAQUEN's publication, and customize and preview suggestions in real-time.
CIMQUSEF: A MEETING FOR QUALITY-RESEARCH
In addition, Each CIMQUSEF allows the best opportunities to Researchers and Practitioners, to innovate together and suggest the relevant solutions for the problems of Education, now and in the future.
AWARDING QUALITY EDUCATION AND RESEARCH
Finally, AMAQUEN organizes each year the Mahdi Elmandjra Award to encourage good practices in the field of Quality in Education.
Since 2005, many educational and training institutions won the Mahdi Elmandjra award. This, because they have proven that they meet Quality standards. So, Professor Mahdi Elmandjra himself presented the prize to the lucky winners.
After his death on June 13, 2014, the award bearing his name, now rewards the best research in the field of humanities and social sciences.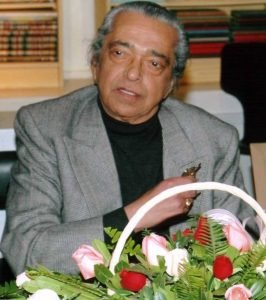 AN OPEN THINK TANK
Our Think Tank is open for everyone has ideas to improve Quality Education.
Foresight
You can contribute with your innovative ideas to build the future of Education. So you'll never have to think alone, because many others persons will share with you these thoughts through this website. And, with all interested by the Quality in Education, you can suggest and preview any ideas across all your mind production, and you will sure that we will take it in account.
Publications
All the publications of AMAQUEN are available in this website. You can access to the recent research papers, case studies, reports in any time. Everyone has the possibility to see photos and videos of our activities and share them as you want. You can also comment about our publications and submit your contributions to be published in our JoQiE "The Journal of Quality in Education".